BOC Life Easy Chat lands on WhatsApp business platform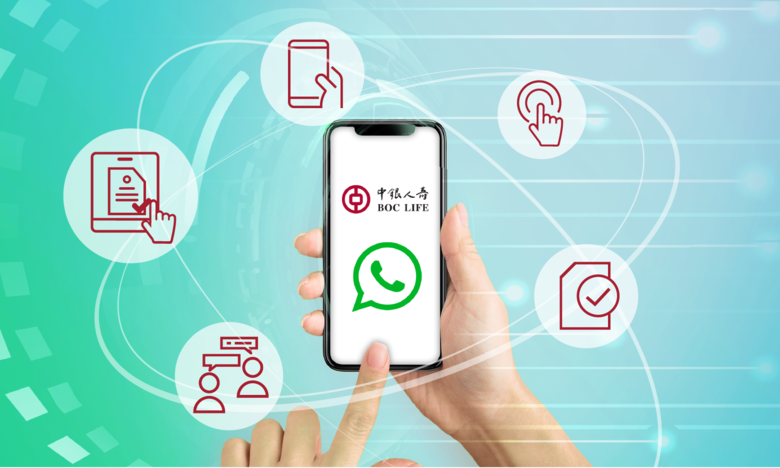 27 March 2020
In striving for continuous improvement of customer service, BOC Life took the lead to activate an official account on WhatsApp business platform in March 2020. This new initiative provides 24-hour policy enquiry services through Easy Chat, an AI chatbot, for customers to have more superior e-service experience.
WhatsApp has been one of the most popular instant messaging platforms in Hong Kong. By accessing our official account, customers are enabled to get information on a mobile phone anytime about payment, policy change and claims procedures.
Click here to experience BOC Life WhatsApp now.