BOC Life Supports Community Chest's Walk for Millions to Raise Funds for Family and Child Welfare Services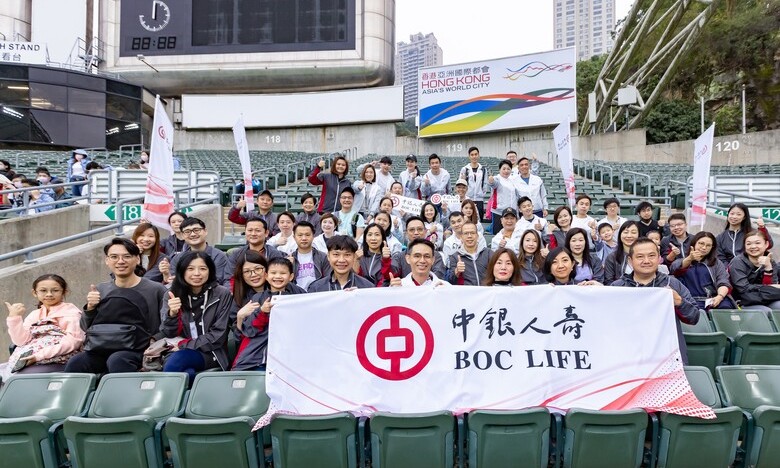 15 January 2023
BOC Group Life Assurance Company Limited (BOC Life) fully supported the "Hong Kong Walk for Millions" held on 15 January. Some 100 BOC Life volunteers formed by the company's management, staff members, tied agents and families, participated in this meaningful event to raise funds for family and child welfare services.
BOC Life is committed to driving corporate social responsibility. It has partnered with various charitable and non-profit organisations to design and launch diverse community projects focusing on education, environmental protection, youth development and the underprivileged, fostering the development of a sustainable Hong Kong.
At BOC Life, more than 90 per cent of its employees are members of the Corporate Volunteer Team (CVT). The CVT actively participates in a variety of CSR initiatives, and contributes to building a harmonious and inclusive society.